WORDPRESS HOSTING Pricing
wORDPRESS HOSTING #1
Storage: 3GB SSD

Mysql: 3

Domain: 3

Free SSL: Let's Encrypt

Webserver: OpenLiteSpeed

Bandwidth: Unlimited

Email Account: Unlimited

FPT Account: Unlimited
Storage: 5GB SSD

Mysql: 5

Domain: 5

Free SSL: Let's Encrypt

Webserver: OpenLiteSpeed

Bandwidth: Unlimited

Email Account: Unlimited

FPT Account: Unlimited
Storage: 10GB SSD

Mysql: 10

Domain: 10

Free SSL: Let's Encrypt

Webserver: OpenLiteSpeed

Bandwidth: Unlimited

Email Account: Unlimited

FPT Account: Unlimited
*NOTE: The price list does not include 10% VAT
Storage: 3GB SSD

Mysql: 3

Domain: 3

Free SSL: Let's Encrypt

Webserver: OpenLiteSpeed

Bandwidth: Unlimited

Email Account: Unlimited

FPT Account: Unlimited
Storage: 5GB SSD

Mysql: 5

Domain: 5

Free SSL: Let's Encrypt

Webserver: OpenLiteSpeed

Bandwidth: Unlimited

Email Account: Unlimited

FPT Account: Unlimited
Storage: 10GB SSD

Mysql: 10

Domain: 10

Free SSL: Let's Encrypt

Webserver: OpenLiteSpeed

Bandwidth: Unlimited

Email Account: Unlimited

FPT Account: Unlimited
*NOTE: The price list does not include 10% VAT
Storage: 3GB SSD

Mysql: 3

Domain: 3

Free SSL: Let's Encrypt

Webserver: OpenLiteSpeed

Bandwidth: Unlimited

Email Account: Unlimited

FPT Account: Unlimited
Storage: 5GB SSD

Mysql: 5

Domain: 5

Free SSL: Let's Encrypt

Webserver: OpenLiteSpeed

Bandwidth: Unlimited

Email Account: Unlimited

FPT Account: Unlimited
Storage: 10GB SSD

Mysql: 10

Domain: 10

Free SSL: Let's Encrypt

Webserver: OpenLiteSpeed

Bandwidth: Unlimited

Email Account: Unlimited

FPT Account: Unlimited
*NOTE: The price list does not include 10% VAT
Storage: 3GB SSD

Mysql: 3

Domain: 3

Free SSL: Let's Encrypt

Webserver: OpenLiteSpeed

Bandwidth: Unlimited

Email Account: Unlimited

FPT Account: Unlimited
Storage: 5GB SSD

Mysql: 5

Domain: 5

Free SSL: Let's Encrypt

Webserver: OpenLiteSpeed

Bandwidth: Unlimited

Email Account: Unlimited

FPT Account: Unlimited
Storage: 10GB SSD

Mysql: 10

Domain: 10

Free SSL: Let's Encrypt

Webserver: OpenLiteSpeed

Bandwidth: Unlimited

Email Account: Unlimited

FPT Account: Unlimited
*NOTE: The price list does not include 10% VAT
Storage: 3GB SSD

Mysql: 3

Domain: 3

Free SSL: Let's Encrypt

Webserver: OpenLiteSpeed

Bandwidth: Unlimited

Email Account: Unlimited

FPT Account: Unlimited
Storage: 5GB SSD

Mysql: 5

Domain: 5

Free SSL: Let's Encrypt

Webserver: OpenLiteSpeed

Bandwidth: Unlimited

Email Account: Unlimited

FPT Account: Unlimited
Storage: 10GB SSD

Mysql: 10

Domain: 10

Free SSL: Let's Encrypt

Webserver: OpenLiteSpeed

Bandwidth: Unlimited

Email Account: Unlimited

FPT Account: Unlimited
*NOTE: The price list does not include 10% VAT
WORDPRESS HOSTING COMPARISON
| Package | WP #1 | WP #2 | WP #3 |
| --- | --- | --- | --- |
| SSD Storage | 3GB | 5GB | 10GB |
| Bandwidth | Unlimited | Unlimited | Unlimited |
| FPT Account | Unlimited | Unlimited | Unlimited |
| Email Account | Unlimited | Unlimited | Unlimited |
| Mysql | 3 | 5 | 10 |
| Domain | 3 | 5 | 10 |
| Webserver | OpenLiteSpeed | OpenLiteSpeed | OpenLiteSpeed |
| LScache | | | |
| Anti DDoS Basic | | | |
| Memcached Socket | | | |
| Redis Socket | | | |
| Free SSL | Let's Encrypt | Let's Encrypt | Let's Encrypt |
| Weekly backup | | | |
| Support 24/7 | | | |
| Basic Management | | | |
| | | | |
WHY CUSTOMERS SHOULD BUY wordpress hosting at LanIT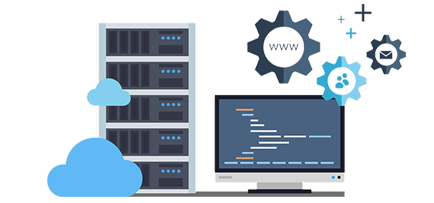 FREQUENTLY ASKED QUESTIONS
What is WordPress Hosting?
WordPress Hosting is a website-specific data storage service developed on the WordPress platform. Hosting WordPress supports many tools and applications such as SSH, FTP, email, SEO, cache, security … to optimize websites' speed.
What is the difference between WordPress Hosting and cheap Hosting?
The main differences are:
– WordPress Hosting uses a dedicated server for the WordPress platform, optimized for speed and security for the WordPress website
– Cheap hosting, businesses using regular webservers can install content management systems, including WordPress. However, when using cheap hosting storing WordPress website, you will not get the experience of the great features that leading WordPress experts study for it.
What are the main criteria recognizing the quality of WordPress?
Hosting WordPress is rated based on 5 criteria
Speed: A quality WordPress Hosting, optimizing website speed when it is using enterprise SSPDs and LiteSpeed servers
Hosting capacity: Ensuring sufficient storage of images and content
Uptimes: Webite activity time is greater than 99%
Bandwidth: Large enough to avoid running out or overflowing bandwidth, affecting the user experience.
Security: When renting WordPress hosting, please make sure Webserver using Local Attack – countered CLoudLinux, SSL security, data is backed up daily to enable website to be recovered easily
Where to buy quality WordPress Hosting?
There are hundreds of local and foreign hosting providers in the market. If your clientele is primarily local, you should rent local hosting provider and vice versa.
LANIT is one of the prestigious low-cost WordPress Hosting rental units that are highly appreciated by many customers for their speed and stability.
Renting WordPress Hosting in LANIT, can I upgrade my service if having higher demand?
Yes, please contact to our customer services to have the best support to open greater resources. The upgrading process will not affect website data.
Renting WordPress Hosting in LANIT, can my data be upgraded regularly?
Thuê WordPress Hosting tại LANIT, dữ liệu khách hàng được sao lưu mỗi ngày. Khách hàng vui lòng liên hệ hotline để nhận hỗ trợ tốt nhất
How should I do if I want to move my data from Worldpress Hosting in another service provider to LANIT?
Please contact our hotline, we will support your website data transfer process in a swift and safe manner.