DELL/HP SERVER 1
INTEL – 01 x E5-2670
CPU: 8 Cores

Storage: 1 x 480GB SSD Enterprise

Data Transfer: Unlimited

Bandwidth: 100 Mbps

IPv4: 1
DELL/HP SERVER 2
INTEL – 02 x E5-2670
CPU: 16 Cores

Storage: 1 x 480GB SSD Enterprise

Data Transfer: Unlimited

Bandwidth: 200 Mbps

IPv4: 1
DELL/HP SERVER 3
INTEL – 01 x E5-2678v3
CPU: 12 Cores

Storage: 1 x 480GB SSD Enterprise

Data Transfer: Unlimited

Bandwidth: 200 Mbps

IPv4: 1
DELL/HP SERVER 4
INTEL – 01 x E5-2680v4
CPU: 14 Cores

Storage: 1 x 480GB SSD Enterprise

Data Transfer: Unlimited

Bandwidth: 200 Mbps

IPv4: 1
DELL/HP SERVER 5
INTEL – 02 x E5-2678v3
CPU: 24 Cores

Storage: 1x480GB + 1x960GB SSD

Data Transfer: Unlimited

Bandwidth: 300 Mbps

IPv4: 1
DELL/HP SERVER 6
INTEL – 02 x E5-2680v4
CPU: 28 Cores

Storage: 1x480GB + 1x960GB SSD

Data Transfer: Unlimited

Bandwidth: 300 Mbps

IPv4: 1
DELL/HP SERVER 7
INTEL – 02 x E5-2678v3
CPU: 24 Cores

Storage: 1x480GB + 1x2TB NVME

Data Transfer: Unlimited

Bandwidth: 400 Mbps

IPv4: 1
DELL/HP SERVER 8
INTEL – 02 x E5-2680v4
CPU: 28 Cores

Storage: 1x480GB + 1x2TB NVME

Data Transfer: Unlimited

Bandwidth: 400 Mbps

IPv4: 1
DELL/HP SERVER 9
INTEL – 02 x Silver 4210 Processor
CPU: 20 Cores

Storage: 1x480GB + 1x2TB NVME

Data Transfer: Unlimited

Bandwidth: 400 Mbps

IPv4: 1
*NOTE: The price list does not include 10% VAT
DELL/HP SERVER 1
INTEL – 01 x E5-2670
CPU: 8 Cores

Storage: 1 x 480GB SSD Enterprise

Data Transfer: Unlimited

Bandwidth: 100 Mbps

IPv4: 1
DELL/HP SERVER 2
INTEL – 02 x E5-2670
CPU: 16 Cores

Storage: 1 x 480GB SSD Enterprise

Data Transfer: Unlimited

Bandwidth: 200 Mbps

IPv4: 1
DELL/HP SERVER 3
INTEL – 01 x E5-2678v3
CPU: 12 Cores

Storage: 1 x 480GB SSD Enterprise

Data Transfer: Unlimited

Bandwidth: 200 Mbps

IPv4: 1
DELL/HP SERVER 4
INTEL – 01 x E5-2680v4
CPU: 14 Cores

Storage: 1 x 480GB SSD Enterprise

Data Transfer: Unlimited

Bandwidth: 200 Mbps

IPv4: 1
DELL/HP SERVER 5
INTEL – 02 x E5-2678v3
CPU: 24 Cores

Storage: 1x480GB + 1x960GB SSD

Data Transfer: Unlimited

Bandwidth: 300 Mbps

IPv4: 1
DELL/HP SERVER 6
INTEL – 02 x E5-2680v4
CPU: 28 Cores

Storage: 1x480GB + 1x960GB SSD

Data Transfer: Unlimited

Bandwidth: 300 Mbps

IPv4: 1
DELL/HP SERVER 7
INTEL – 02 x E5-2678v3
CPU: 24 Cores

Storage: 1x480GB + 1x2TB NVME

Data Transfer: Unlimited

Bandwidth: 400 Mbps

IPv4: 1
DELL/HP SERVER 8
INTEL – 02 x E5-2680v4
CPU: 28 Cores

Storage: 1x480GB + 1x2TB NVME

Data Transfer: Unlimited

Bandwidth: 400 Mbps

IPv4: 1
DELL/HP SERVER 9
INTEL – 02 x Silver 4210 Processor
CPU: 20 Cores

Storage: 1x480GB + 1x2TB NVME

Data Transfer: Unlimited

Bandwidth: 400 Mbps

IPv4: 1
*NOTE: The price list does not include 10% VAT
DELL/HP SERVER 1
INTEL – 01 x E5-2670
CPU: 8 Cores

Storage: 1 x 480GB SSD Enterprise

Data Transfer: Unlimited

Bandwidth: 100 Mbps

IPv4: 1
DELL/HP SERVER 2
INTEL – 02 x E5-2670
CPU: 16 Cores

Storage: 1 x 480GB SSD Enterprise

Data Transfer: Unlimited

Bandwidth: 200 Mbps

IPv4: 1
DELL/HP SERVER 3
INTEL – 01 x E5-2678v3
CPU: 12 Cores

Storage: 1 x 480GB SSD Enterprise

Data Transfer: Unlimited

Bandwidth: 200 Mbps

IPv4: 1
DELL/HP SERVER 4
INTEL – 01 x E5-2680v4
CPU: 14 Cores

Storage: 1 x 480GB SSD Enterprise

Data Transfer: Unlimited

Bandwidth: 200 Mbps

IPv4: 1
DELL/HP SERVER 5
INTEL – 02 x E5-2678v3
CPU: 24 Cores

Storage: 1x480GB + 1x960GB SSD

Data Transfer: Unlimited

Bandwidth: 300 Mbps

IPv4: 1
DELL/HP SERVER 6
INTEL – 02 x E5-2680v4
CPU: 28 Cores

Storage: 1x480GB + 1x960GB SSD

Data Transfer: Unlimited

Bandwidth: 300 Mbps

IPv4: 1
DELL/HP SERVER 7
INTEL – 02 x E5-2678v3
CPU: 24 Cores

Storage: 1x480GB + 1x2TB NVME

Data Transfer: Unlimited

Bandwidth: 400 Mbps

IPv4: 1
DELL/HP SERVER 8
INTEL – 02 x E5-2680v4
CPU: 28 Cores

Storage: 1x480GB + 1x2TB NVME

Data Transfer: Unlimited

Bandwidth: 400 Mbps

IPv4: 1
DELL/HP SERVER 9
INTEL – 02 x Silver 4210 Processor
CPU: 20 Cores

Storage: 1x480GB + 1x2TB NVME

Data Transfer: Unlimited

Bandwidth: 400 Mbps

IPv4: 1
*NOTE: The price list does not include 10% VAT
DELL/HP SERVER 1
INTEL – 01 x E5-2670
CPU: 8 Cores

Storage: 1 x 480GB SSD Enterprise

Data Transfer: Unlimited

Bandwidth: 100 Mbps

IPv4: 1
DELL/HP SERVER 2
INTEL – 02 x E5-2670
CPU: 16 Cores

Storage: 1 x 480GB SSD Enterprise

Data Transfer: Unlimited

Bandwidth: 200 Mbps

IPv4: 1
DELL/HP SERVER 3
INTEL – 01 x E5-2678v3
CPU: 12 Cores

Storage: 1 x 480GB SSD Enterprise

Data Transfer: Unlimited

Bandwidth: 200 Mbps

IPv4: 1
DELL/HP SERVER 4
INTEL – 01 x E5-2680v4
CPU: 14 Cores

Storage: 1 x 480GB SSD Enterprise

Data Transfer: Unlimited

Bandwidth: 200 Mbps

IPv4: 1
DELL/HP SERVER 5
INTEL – 02 x E5-2678v3
CPU: 24 Cores

Storage: 1x480GB + 1x960GB SSD

Data Transfer: Unlimited

Bandwidth: 300 Mbps

IPv4: 1
DELL/HP SERVER 6
INTEL – 02 x E5-2680v4
CPU: 28 Cores

Storage: 1x480GB + 1x960GB SSD

Data Transfer: Unlimited

Bandwidth: 300 Mbps

IPv4: 1
DELL/HP SERVER 7
INTEL – 02 x E5-2678v3
CPU: 24 Cores

Storage: 1x480GB + 1x2TB NVME

Data Transfer: Unlimited

Bandwidth: 400 Mbps

IPv4: 1
DELL/HP SERVER 8
INTEL – 02 x E5-2680v4
CPU: 28 Cores

Storage: 1x480GB + 1x2TB NVME

Data Transfer: Unlimited

Bandwidth: 400 Mbps

IPv4: 1
DELL/HP SERVER 9
INTEL – 02 x Silver 4210 Processor
CPU: 20 Cores

Storage: 1x480GB + 1x2TB NVME

Data Transfer: Unlimited

Bandwidth: 400 Mbps

IPv4: 1
*NOTE: The price list does not include 10% VAT
DELL/HP SERVER 1
INTEL – 01 x E5-2670
CPU: 8 Cores

Storage: 1 x 480GB SSD Enterprise

Data Transfer: Unlimited

Bandwidth: 100 Mbps

IPv4: 1
DELL/HP SERVER 2
INTEL – 02 x E5-2670
CPU: 16 Cores

Storage: 1 x 480GB SSD Enterprise

Data Transfer: Unlimited

Bandwidth: 200 Mbps

IPv4: 1
DELL/HP SERVER 3
INTEL – 01 x E5-2678v3
CPU: 12 Cores

Storage: 1 x 480GB SSD Enterprise

Data Transfer: Unlimited

Bandwidth: 200 Mbps

IPv4: 1
DELL/HP SERVER 4
INTEL – 01 x E5-2680v4
CPU: 14 Cores

Storage: 1 x 480GB SSD Enterprise

Data Transfer: Unlimited

Bandwidth: 200 Mbps

IPv4: 1
DELL/HP SERVER 5
INTEL – 02 x E5-2678v3
CPU: 24 Cores

Storage: 1x480GB + 1x960GB SSD

Data Transfer: Unlimited

Bandwidth: 300 Mbps

IPv4: 1
DELL/HP SERVER 6
INTEL – 02 x E5-2680v4
CPU: 28 Cores

Storage: 1x480GB + 1x960GB SSD

Data Transfer: Unlimited

Bandwidth: 300 Mbps

IPv4: 1
DELL/HP SERVER 7
INTEL – 02 x E5-2678v3
CPU: 24 Cores

Storage: 1x480GB + 1x2TB NVME

Data Transfer: Unlimited

Bandwidth: 400 Mbps

IPv4: 1
DELL/HP SERVER 8
INTEL – 02 x E5-2680v4
CPU: 28 Cores

Storage: 1x480GB + 1x2TB NVME

Data Transfer: Unlimited

Bandwidth: 400 Mbps

IPv4: 1
DELL/HP SERVER 9
INTEL – 02 x Silver 4210 Processor
CPU: 20 Cores

Storage: 1x480GB + 1x2TB NVME

Data Transfer: Unlimited

Bandwidth: 400 Mbps

IPv4: 1
*NOTE: The price list does not include 10% VAT
Dedicated Server COMPARISON
Package
Server 1
Server 2
Server 3
Server 4
Server 5
Server 6
Server 7
Server 8
Server 9
CPU
01 x E5-2670
02 x E5-2670
01 x E5-2678v3
01 x E5-2680v4
02 x E5-2678v3
02 x E5-2680v4
02 x E5-2678v3
02 x E5-2680v4
02 x Silver 4210 Processor
Core
8 Cores
16 Cores
12 Cores
14 Cores
24 Cores
28 Cores
24 Cores
28 Cores
20 Cores
Ram DDR4
16GB +

64GB FREE

32GB +

128GB FREE

16GB +

64GB FREE

16GB +

64GB FREE

64GB +

64GB FREE

64GB +

64GB FREE

96GB +

160GB FREE

128GB +

128GB FREE

128GB +

32GB FREE

SSD Storage
1 x 480GB
1 x 480GB
1 x 480GB
1 x 480GB
1x480GB + 1x960GB SSD
1x480GB + 1x960GB SSD
1x480GB + 1x2TB NVME
1x480GB + 1x2TB NVME
1x480GB + 1x2TB NVME
Bandwidth (Mbit/s)
100 Mbps
200 Mbps
200 Mbps
200 Mbps
300 Mbps
300 Mbps
400 Mbps
400 Mbps
400 Mbps
IPv4
1
1
1
1
1
1
1
1
1
| ADDITIONAL CONFIGURATION | PRICE | ADD |
| --- | --- | --- |
| 01 x SSD Enterprise 240GB | 170.000 VNĐ/1 month | Add |
| 01 x SSD Enterprise 480GB | 300.000 VNĐ/1 month | Add |
| 01 x SSD Enterprise 960GB | 460.000 VNĐ/1 month | Add |
| 01 x SSD Enterprise 1920GB | 900.000 VNĐ/1 month | Add |
| 01 x SSD 2TB NVME | 900.000 VNĐ/1 month | Add |
| RAM DDR4 16GB | 200.000 VNĐ/1 month | Add |
| RAM DDR4 32GB | 300.000 VNĐ/1 month | Add |
| RAM DDR4 64GB | 500.000 VNĐ/1 month | Add |
| RAM DDR3 8GB | 120.000 VNĐ/1 month | Add |
| RAM DDR3 16GB | 180.000 VNĐ/1 month | Add |
WHY CUSTOMERS SHOULD BUY SERVER DEDICATED AT LANIT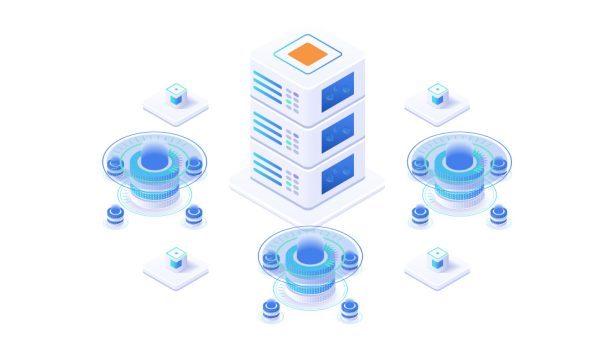 FREQUENTLY ASKED QUESTIONS
What is server rental service?
Renting a physical server (renting a private server) is a dedicated server rental service issued by the hosting unit granted to businesses/individuals wishing to rent. The server is located at Datacenter as standard, ensuring the server operates 24 hours a day.
Businesses/individuals only have to pay monthly expenses as per the server configuration
What are the outstanding features of cheap server renting service?
– Physical server has superior performance compared to virtual server as it has a powerful configuration. Server tenants will have full access to that server resource.
– Cost effective: The cost of renting a server is much smaller, compared to buying servers, setting up machine rooms, operating costs such as electricity, IT human resources cost … or lifting the configuration, replacing a new and expensive server.
– The server is managed and supervised by a highly specialized team of engineers. Therefore, businesses/individuals can have resources focuses entirely on their business, instead of worrying about the technical issues related to the server.
– Renting servers, businesses will avoid bad and unexpected cases: Fire, natural disasters, theft …
Who should rent cheap server?
Users need to clearly identify their business objectives and resources before deciding to rent a Server, LANIT lists some cases who should rent a cheap server:
– Renting a private server is the optimal choice for businesses / individuals running services that require large, high-performance computer hardware. For example, financial units, game developers which have data storage, large applications…
– For businesses that need to handle large amounts of information, e-commerce websites, traffic sales, high purchases
– Information storage enterprises need high safety, security, privacy
Which data center where LANIT's server is located at?
LANIT places all servers in large centers, meeting Tier3 international standards such as Fpt, Viettet, Vnpt to ensure server stability, data security
Can I try it out before renting a cheap server?
Unfortunately, LANIT does not have a trial policy for physical server rental services
How long does LANIT hand over the server to me when the payment completed?
It would take 1h to 3h for sever having available configuration server in Datacenter. In case, the client rents a configuration server that is not available at the data center, the process of setting up and configuring for the server may take extra time.
We will inform customers on case by case basic
Do I got promotion when renting cheap server in LANIT?
LANIT has a lot of promotions for physical server renting services. When there is no promotion, the server rental price at LANIT is still cheaper compared to the quality of service and compared to other players in the market.
LANIT has good pricing policies for former customers and long-term tenants from 3, 6, 9, 12, 24 months.
Kindly contact our customer service in LANIT to have the best support
How long is the minimum time to rent a cheap server at LANIT?
One Month is the minimum time LANIT leases private server services. However, you will receive the best offer when renting for a longer period of 3, 6, 9, 12, 24 months
Can I choose the desired operating system?
Customers can install any operating system on the server. LANIT has a free installation policy. If you want to actively install an operating system or other application, you will do so after LANIT provides the server
Experience in selecting cheap - quality server rental providers?
There are many cheap server rental units on the market today. LANIT would like to share with you some experiences in choosing a low-cost and reputable server rental service provider:
Servers belonging to reputable companies with intensive production such as DELL, HP. Server configuration (Ram, Cpu, new hard drive). For more details of server information, please contact with the advisory team of the provider. This criterion ensures the server performance.
– Rapid support for customer: unexpected issues are inevitable when using the server. Hence, the supporting team should help clients as soon as possible, ensuring the lowest server latency
– Cheap server rental cost: Server rental cost is one of the key factors that determine whether you rent a server at a certain provider. Usually, server rental units list the rent of certain types of configurable machines. You need to consider additional prices when there is a need to upgrade: Ram, CPU, IP, hard drive….