INFORMATION SECURITY POLICY
LANIT Technology and Communication Joint Stock Company (LANIT) always respects of customer privacy and is committed to protecting customer information which is clearly stated in our information security policy as below:
Customer personal information includes: Full name, address, phone number, email address, ID card or any information that customers provide. And the information related to customer service registration such as: Type of service, quantity, time of registration.
When you access and use the website (including registering for online services), LANIT understands that you fully agree to the terms of our policy.
LANIT develops a Customer Information Privacy Policy to help customers know what information we collect and how to use this information, how to secure that information.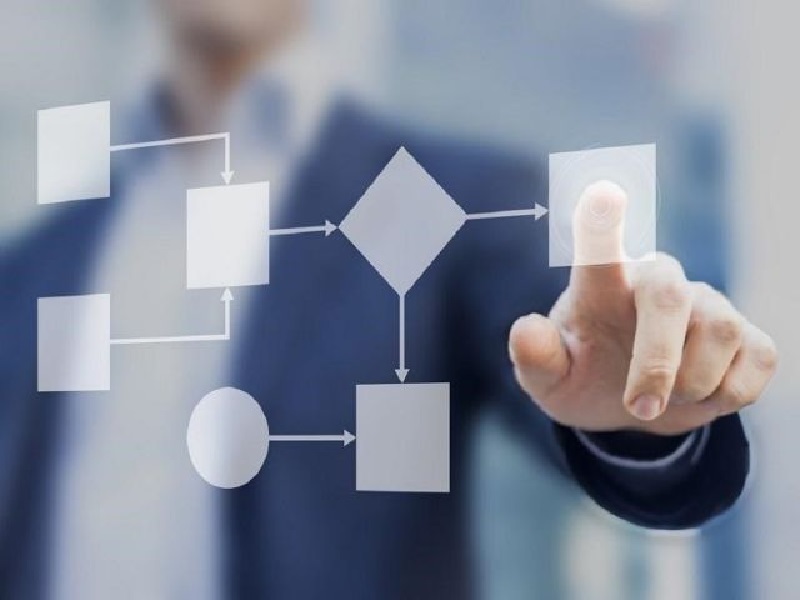 1. COLLECTION OF PERSONAL INFORMATION
All the content you view on the website (www.lanit.com.vn) to serve your information research needs and help you choose the right service. In this case you can use the website without providing any personal information.
However, in some cases regarding serviec the registration, LANIT requires you to provide personal information for us support and manage the best service based on customer information.
Customers are responsible for declaring complete and accurate information when registering for the service. Customers set a password for their own login account and are responsible for keeping the login information confidential.
2. PURPOSE OF USE OF INFORMATION
When you provide the necessary personal information, LANIT uses it to:
– Support quick processing of customer registration orders
– Provide the services and information requested through the website and as per your request
– Support consulting and answering customers' queries about our services
– Send new promotions and offers as soon as possible
– Send urgent service information so that customers have early handling issues, without being interupted
By providing information through this website, you understand and consent to the collection, use and disclosure of personal information according to purposes mentioned above.
You totally agree and consent that your personal information you provide when using the website may be reserved at LANIT's headquarters or branches, may be stored on certain existing or unknown servers for the purpose of operating and developing the website and LANIT's services.
LANIT is committed to using customer information only within the business to bring customers the best service experience. LANIT does not provide customer information to a third party without your permission, except where required by applicable law or where it is necessary to process an order (e.g. registration with VNNIC, dispute resolution).
LANIT is committed to protecting customer privacy, not buying and selling customers' personal information to other companies for promotional purposes.
3. PROVIDING INFORMATION TO OTHER UNITS
With the desire to bring customers the best service, LANIT collaborates with a number of other service providers. And we also need to provide your information to these entities in order for them to complete your request. We require them to follow security regulations when providing services. At the same time, these entities are not allowed to use your personal information for other purposes.
LANIT does not allow Third Parties to access, retrieve or perform any operations indirectly or directly on the server providing the service or the server of the customer, except at the request of the competent authorities under the laws of Vietnam.
4. USE OF COOKIES TO RECORD BROWSER INFORMATION
LANIT's website uses Cookies for your convenience on the web (For example, remembering your username when you want to change your shopping cart without having to re-enter your email address) and does not require any of your information (for example: advertising purpose).
In addition, Cookies also help web manager upgrade the website, improve the quality of service.
So what are "Cookies"? "Cookies" are pieces of information stored on your computer's hard disk or browser, not on the website. They allow to collect some information about your computer such as IP address, operating system, browser mode and addresses of related websites. Currently, "Cookies" are used by many websites.
If you do not want to receive these cookies, you can refuse by resetting your browser. Please be noted that, if you disable cookies mode, you will not be able to access or use certain facilities on the website without prior determination. We do not intentionally restrict your use in this situation, this is only limited to programming and website building.
5. ENSURING THE SECURITY OF CUSTOMER INFORMATION
When programming the website, we may apply reasonable commercial laws to prevent illegal access and inappropriate use of your personal information submitted to LANIT through using this website. If this website supports online transactions, it will apply a technology standard called SSL (Secure Sockets Layer), to protect the security and safety of data transmission.
Because there are always risks associated with the personal data provision, whether provided in person, over the telephone or over the internet, or through other technical means; and there is no technical system that is absolutely safe or resistant to all "hackers" and "tampers" (unauthorized intruders to rummage information). LANIT always endeavors to take appropriate precautions with respect to each characteristic of the information to prevent and minimize possible risks when you use this website.
6. INFORMATION CONFIDENTIALITY BY E-MAIL
When you sign up for the service, your e-mail address provided will serve as a tool for exchanging information with you. First of all, please make sure that you provide an e-mail address that is useful to you during the use of the service.
We may send confidential information via e-mail or receive your support request. In case, you no longer use the e-mail provided, you must notify us.
Kindly be advised, not to give payment details to anyone by e-mail. we are not responsible for the losses you may incur in the exchange of your information over the internet or email.
For your protection, LANIT may temporarily stop receiving requests via e-mail you have provided if it becomes aware of fraud or unusual information – until we can contact you to confirm it.
7. PERSONAL INFORMATION CORRECTION
LANIT will, proactively or at your request supplement, correct or erase personal information data that is inaccurate, incomplete or not up-to-date while you are still associated with our activities.
LANIT refuses to serve those who are Minor (as defined by the local laws of which you reside). Those are not entitled to purchase or attempt to use based on other legal provisions on this website without the consent of their parents or legal guardians, unless applicable or permitted by local law.
This website may contain links to other websites placed for the purpose of introducing or adding relevant information for your reference. LANIT is not responsible for the content or acts of any other website.
LANIT may make changes to this policy in an infrequent manner, including adding, removing part of the content or suspending the website without prior notice. However, if this regulation changed in a direction that may be detrimental to you, LANIT will try to notify you by e-mail provided or directly on our home page.