Hosting – C1
Storage: 1GB SSD

Bandwidth: 40GB

Email Account: Unlimited

FPT Account: Unlimited

Mysql: 2

Domain: 1

Free SSL: Let's Encrypt
Hosting – C2
Storage: 1.5GB SSD

Bandwidth: 50GB

Email Account: Unlimited

FPT Account: Unlimited

Mysql: 3

Domain: 2

Free SSL: Let's Encrypt
Hosting – C3
Storage: 2GB SSD

Bandwidth: Unlimited

Email Account: Unlimited

FPT Account: Unlimited

Mysql: 4

Domain: 4

Free SSL: Let's Encrypt
Hosting – C4
Storage: 3GB SSD

Bandwidth: Unlimited

Email Account: Unlimited

FPT Account: Unlimited

Mysql: 5

Domain: 5

Free SSL: Let's Encrypt
Hosting – C5
Storage: 4GB SSD

Bandwidth: Unlimited

Email Account: Unlimited

FPT Account: Unlimited

Mysql: 6

Domain: 5

Free SSL: Let's Encrypt
Hosting – C6
Storage: 5GB SSD

Bandwidth: Unlimited

Email Account: Unlimited

FPT Account: Unlimited

Mysql: Unlimited

Domain: 6

Free SSL: Let's Encrypt
Hosting – C7
Storage: 8GB SSD

Bandwidth: Unlimited

Email Account: Unlimited

FPT Account: Unlimited

Mysql: Unlimited

Domain: 11

Free SSL: Let's Encrypt
Hosting – C8
Storage: 10GB SSD

Bandwidth: Unlimited

Email Account: Unlimited

FPT Account: Unlimited

Mysql: Không giới hạn

Domain: 16

Free SSL: Let's Encrypt
Hosting – C9
Storage: 15GB SSD

Bandwidth: Unlimited

Email Account: Unlimited

FPT Account: Unlimited

Mysql: Unlimited

Domain: 20

Free SSL: Let's Encrypt
*NOTE: The price list does not include 10% VAT
Hosting – C1
Storage: 1GB SSD

Bandwidth: 40GB

Email Account: Unlimited

FPT Account: Unlimited

Mysql: 2

Domain: 1

Free SSL: Let's Encrypt
Hosting – C2
Storage: 1.5GB SSD

Bandwidth: 50GB

Email Account: Unlimited

FPT Account: Unlimited

Mysql: 3

Domain: 2

Free SSL: Let's Encrypt
Hosting – C3
Storage: 2GB SSD

Bandwidth: Unlimited

Email Account: Unlimited

FPT Account: Unlimited

Mysql: 4

Domain: 4

Free SSL: Let's Encrypt
Hosting – C4
Storage: 3GB SSD

Bandwidth: Unlimited

Email Account: Unlimited

FPT Account: Unlimited

Mysql: 5

Domain: 5

Free SSL: Let's Encrypt
Hosting – C5
Storage: 4GB SSD

Bandwidth: Unlimited

Email Account: Unlimited

FPT Account: Unlimited

Mysql: 6

Domain: 5

Free SSL: Let's Encrypt
Hosting – C6
Storage: 5GB SSD

Bandwidth: Unlimited

Email Account: Unlimited

FPT Account: Unlimited

Mysql: Unlimited

Domain: 6

Free SSL: Let's Encrypt
Hosting – C7
Storage: 8GB SSD

Bandwidth: Unlimited

Email Account: Unlimited

FPT Account: Unlimited

Mysql: Unlimited

Domain: 11

Free SSL: Let's Encrypt
Hosting – C8
Storage: 10GB SSD

Bandwidth: Unlimited

Email Account: Unlimited

FPT Account: Unlimited

Mysql: Unlimited

Domain: 16

Free SSL: Let's Encrypt
Hosting – C9
Storage: 15GB SSD

Bandwidth: Unlimited

Email Account: Unlimited

FPT Account: Unlimited

Mysql: Unlimited

Domain: 20

Free SSL: Let's Encrypt
*NOTE: The price list does not include 10% VAT
Hosting – C1
Storage: 1GB SSD

Bandwidth: 40GB

Email Account: Unlimited

FPT Account: Unlimited

Mysql: 2

Domain: 1

Free SSL: Let's Encrypt
Hosting – C2
Storage: 1.5GB SSD

Bandwidth: 50GB

Email Account: Unlimited

FPT Account: Unlimited

Mysql: 3

Domain: 2

Free SSL: Let's Encrypt
Hosting – C3
Storage: 2GB SSD

Bandwidth: Unlimited

Email Account: Unlimited

FPT Account: Unlimited

Mysql: 4

Domain: 4

Free SSL: Let's Encrypt
Hosting – C4
Storage: 3GB SSD

Bandwidth: Unlimited

Email Account: Unlimited

FPT Account: Unlimited

Mysql: 5

Domain: 5

Free SSL: Let's Encrypt
Hosting – C5
Storage: 4GB SSD

Bandwidth: Unlimited

Email Account: Unlimited

FPT Account: Unlimited

Mysql: 6

Domain: 5

Free SSL: Let's Encrypt
Hosting – C6
Storage: 5GB SSD

Bandwidth: Unlimited

Email Account: Unlimited

FPT Account: Unlimited

Mysql: Unlimited

Domain: 6

Free SSL: Let's Encrypt
Hosting – C7
Storage: 8GB SSD

Bandwidth: Unlimited

Email Account: Unlimited

FPT Account: Unlimited

Mysql: Unlimited

Domain: 11

Free SSL: Let's Encrypt
Hosting – C8
Storage: 10GB SSD

Bandwidth: Unlimited

Email Account: Unlimited

FPT Account: Unlimited

Mysql: Unlimited

Domain: 16

Free SSL: Let's Encrypt
Hosting – C9
Storage: 15GB SSD

Bandwidth: Unlimited

Email Account: Unlimited

FPT Account: Unlimited

Mysql: Unlimited

Domain: 20

Free SSL: Let's Encrypt
*NOTE: The price list does not include 10% VAT
Hosting – C1
Storage: 1GB SSD

Bandwidth: 40GB

Email Account: Unlimited

FPT Account: Unlimited

Mysql: 2

Domain: 1

Free SSL: Let's Encrypt
Hosting – C2
Storage: 1.5GB SSD

Bandwidth: 50GB

Email Account: Unlimited

FPT Account: Unlimited

Mysql: 3

Domain: 2

Free SSL: Let's Encrypt
Hosting – C3
Storage: 2GB SSD

Bandwidth: Unlimited

Email Account: Unlimited

FPT Account: Unlimited

Mysql: 4

Domain: 4

Free SSL: Let's Encrypt
Hosting – C4
Storage: 3GB SSD

Bandwidth: Unlimited

Email Account: Unlimited

FPT Account: Unlimited

Mysql: 5

Domain: 5

Free SSL: Let's Encrypt
Hosting – C5
Storage: 4GB SSD

Bandwidth: Unlimited

Email Account: Unlimited

FPT Account: Unlimited

Mysql: 6

Domain: 5

Free SSL: Let's Encrypt
Hosting – C6
Storage: 5GB SSD

Bandwidth: Unlimited

Email Account: Unlimited

FPT Account: Unlimited

Mysql: Unlimited

Domain: 6

Free SSL: Let's Encrypt
Hosting – C7
Storage: 8GB SSD

Bandwidth: Unlimited

Email Account: Unlimited

FPT Account: Unlimited

Mysql: Unlimited

Domain: 11

Free SSL: Let's Encrypt
Hosting – C8
Storage: 10GB SSD

Bandwidth: Unlimited

Email Account: Unlimited

FPT Account: Unlimited

Mysql: Unlimited

Domain: 16

Free SSL: Let's Encrypt
Hosting – C9
Storage: 15GB SSD

Bandwidth: Unlimited

Email Account: Unlimited

FPT Account: Unlimited

Mysql: Unlimited

Domain: 20

Free SSL: Let's Encrypt
*NOTE: The price list does not include 10% VAT
Hosting – C1
Storage: 1GB SSD

Bandwidth: 40GB

Email Account: Unlimited

FPT Account: Unlimited

Mysql: 2

Domain: 1

Free SSL: Let's Encrypt
Hosting – C2
Storage: 1.5GB SSD

Bandwidth: 50GB

Email Account: Unlimited

FPT Account: Unlimited

Mysql: 3

Domain: 2

Free SSL: Let's Encrypt
Hosting – C3
Storage: 2GB SSD

Bandwidth: Unlimited

Email Account: Unlimited

FPT Account: Unlimited

Mysql: 4

Domain: 4

Free SSL: Let's Encrypt
Hosting – C4
Storage: 3GB SSD

Bandwidth: Unlimited

Email Account: Unlimited

FPT Account: Unlimited

Mysql: 5

Domain: 5

Free SSL: Let's Encrypt
Hosting – C5
Storage: 4GB SSD

Bandwidth: Unlimited

Email Account: Unlimited

FPT Account: Unlimited

Mysql: 6

Domain: 5

Free SSL: Let's Encrypt
Hosting – C6
Storage: 5GB SSD

Bandwidth: Unlimited

Email Account: Unlimited

FPT Account: Unlimited

Mysql: Unlimited

Domain: 6

Free SSL: Let's Encrypt
Hosting – C7
Storage: 8GB SSD

Bandwidth: Unlimited

Email Account: Unlimited

FPT Account: Unlimited

Mysql: Unlimited

Domain: 11

Free SSL: Let's Encrypt
Hosting – C8
Storage: 10GB SSD

Bandwidth: Unlimited

Email Account: Unlimited

FPT Account: Unlimited

Mysql: Unlimited

Domain: 16

Free SSL: Let's Encrypt
Hosting giá rẻ – C9
Dung lượng: 15GB SSD

Băng thông: Không giới hạn

Địa chỉ Email: Không giới hạn

Tài khoản FTP: Không giới hạn

Mysql: Không giới hạn

Domain: 20

Free SSL: Let's Encrypt
*NOTE: The price list does not include 10% VAT
[contact-form-7 id="3159" title="Hosting Giá rẻ 7"]
[contact-form-7 id="3161" title="Hosting Giá rẻ 8"]
[contact-form-7 id="3170" title="Hosting Giá rẻ 9"]
Standard Hosting COMPARISON
| Package | C1 | C2 | C3 | C4 | C5 | C6 | C7 | C8 | C9 |
| --- | --- | --- | --- | --- | --- | --- | --- | --- | --- |
| SSD Storage | 1GB | 1.5GB | 2GB | 3GB | 4GB | 5GB | 8GB | 10GB | 15GB |
| Bandwidth | 40GB | 50GB | Unlimited | Unlimited | Unlimited | Unlimited | Unlimited | Unlimited | Unlimited |
| FPT Account | Unlimited | Unlimited | Unlimited | Unlimited | Unlimited | Unlimited | Unlimited | Unlimited | Unlimited |
| Email Account | Unlimited | Unlimited | Unlimited | Unlimited | Unlimited | Unlimited | Unlimited | Unlimited | Unlimited |
| Mysql | 2 | 3 | 4 | 5 | 6 | Unlimited | Unlimited | Unlimited | Unlimited |
| Domain | 1 | 2 | 4 | 5 | 5 | 6 | 11 | 16 | 20 |
| Free SSL | Let's Encrypt | Let's Encrypt | Let's Encrypt | Let's Encrypt | Let's Encrypt | Let's Encrypt | Let's Encrypt | Let's Encrypt | Let's Encrypt |
| Weeky backup | | | | | | | | | |
| Support 24/7 | | | | | | | | | |
| Basic Management | | | | | | | | | |
| | | | | | | | | | |
WHY CUSTOMERS SHOULD BUY Standard Hosting AT LANIT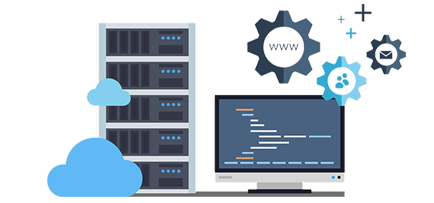 FREQUENTLY ASKED QUESTIONS
What is cheap Cloud Hosting?
Cheap Cloud Hosting is a cloud-based website data storage service, which is suitable for small and medium-sized websites, with not too large traffic
The outstanding advantages of cheap Cloud Hosting?
– Easily upgraded Cloud Hosting: When the web capacity is getting larger, the number of website visits is increasing gradually, businesses need to expand their resources. Renting our Cloud Hosting, you will quickly upgrade the hosting configuration without affecting the previous data.
– High performance: High-speed internet-connected server with two latest Intel physical CPU configuration, 100% SSD hard disk drive to optimize website speed
– Stability: Cloud Hosting is hosted on the cloud platform. Therefore, when a website hosted on a physical server occurs an error, that hosting is rotated to another physical server in the system, making sure the hosting works smoothly
– Easy management: Cheap Cloud Hosting management is simpler and easier with Cpanel and DirectAdmin tools. Also, businesses can access and manage Hosting anywhere, anytime, in any devices, as long as there is internet connection.
– Safety: Website data stored on Cloud Hosting is backed up periodically daily. Businesses won't have to worry about data lost in their website.
Renting cheap Hosting in LANIT, can I upgrade to a higher quality Hosting when my demand is getting bigger?
Sure, LANIT supports upgrading cheap hosting resources quickly in just a few minutes. The upgrade process does not affect website data
How does it take for LANIT to install in our website when the payment completed?
Cloud Hosting payment process and installation in website would take a few minutes. You just wait shortly to log in and use your Hosting
Should I rent cheap Hosting or premium Hosting?
The cheap hosting is the optimal choice in terms of quality and cost if your website currently has low level of traffic and data.
As your business grows, traffic and data are getting bigger, then you can upgrade from your cheap hosting package without data movement.
Please contact LANIT marketing team to have the best advice on cheap hosting configuration and price package that suit your demand.
Renting cheap Hosting at LANIT, is my data backup everyday?
Yes, your data will be backup every day or week, depending on your data development in your website. Please contact our hotline number to get the best support
I have been using Hosting service in another firm, does LANIT support data transfer to your cheap Hosting?
Yes, please provide your hosting information so LANIT can support your transferring data process